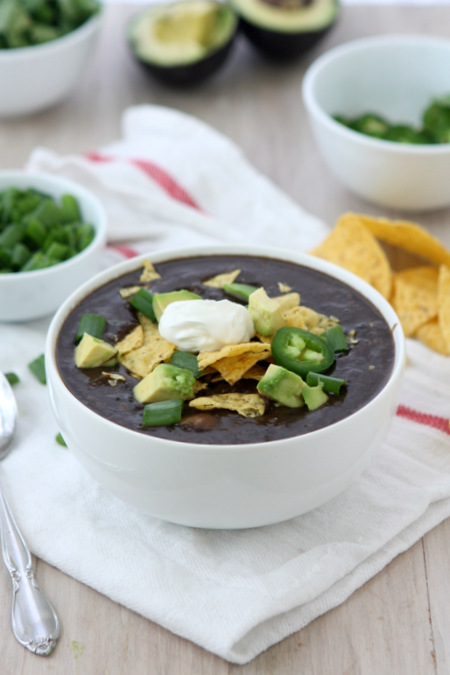 The Kitchen Paper
Even though it's kind of unseasonably warm for January (in Utah last year, this month and February was just a sequence of bone-chilling days), this is still a perfect time for soup! As I said in my post on Black Beans, I was in the process of making a slow-cooker soup:
Black Bean Soup
.
This particular recipe comes to us from
The Kitchen Paper
. Now, not all the recipes on the blog are wholly Plant-Based, but there is a Vegetarian selection.
Not only is it a nice belly-warming meal, but it's got kick, lots of flavor, and the most important perk? It only requires a few steps. When I made this, I started by soaking my beans overnight. In the morning, I put them in the slow cooker with the vegetable broth. Then, when I got home from work, I added the veggies, and was able to complete the last two steps at about 7 pm, ready to eat!
After topping it off with fresh guacamole and cilantro, I was in Heaven! Hope you enjoy it!